Industries
Legal
Tribepad's talent acquisition suite empowers law firms to protect long-term growth and keep up with change, by transforming your recruitment. Helping law firms keep up with changing client expectations
Recruitment is the main differentiator between successful and struggling law firms.
As regulatory change drives deep skill shortages, today's winners have robust coverage over sought-after technical areas, and can adapt fast when clients need new skills.
Because today's winners don't trade on salary alone. They build an employer brand based on longevity, flexibility and career progression from the get-go with modern recruitment processes that support faster, smarter hiring.

Modernise legal sector recruitment with Tribepad
With five powerful add-as-you-need modules, Tribepad's talent acquisition software empowers law firms to update your end-to-end recruitment function to better support the firm's growth.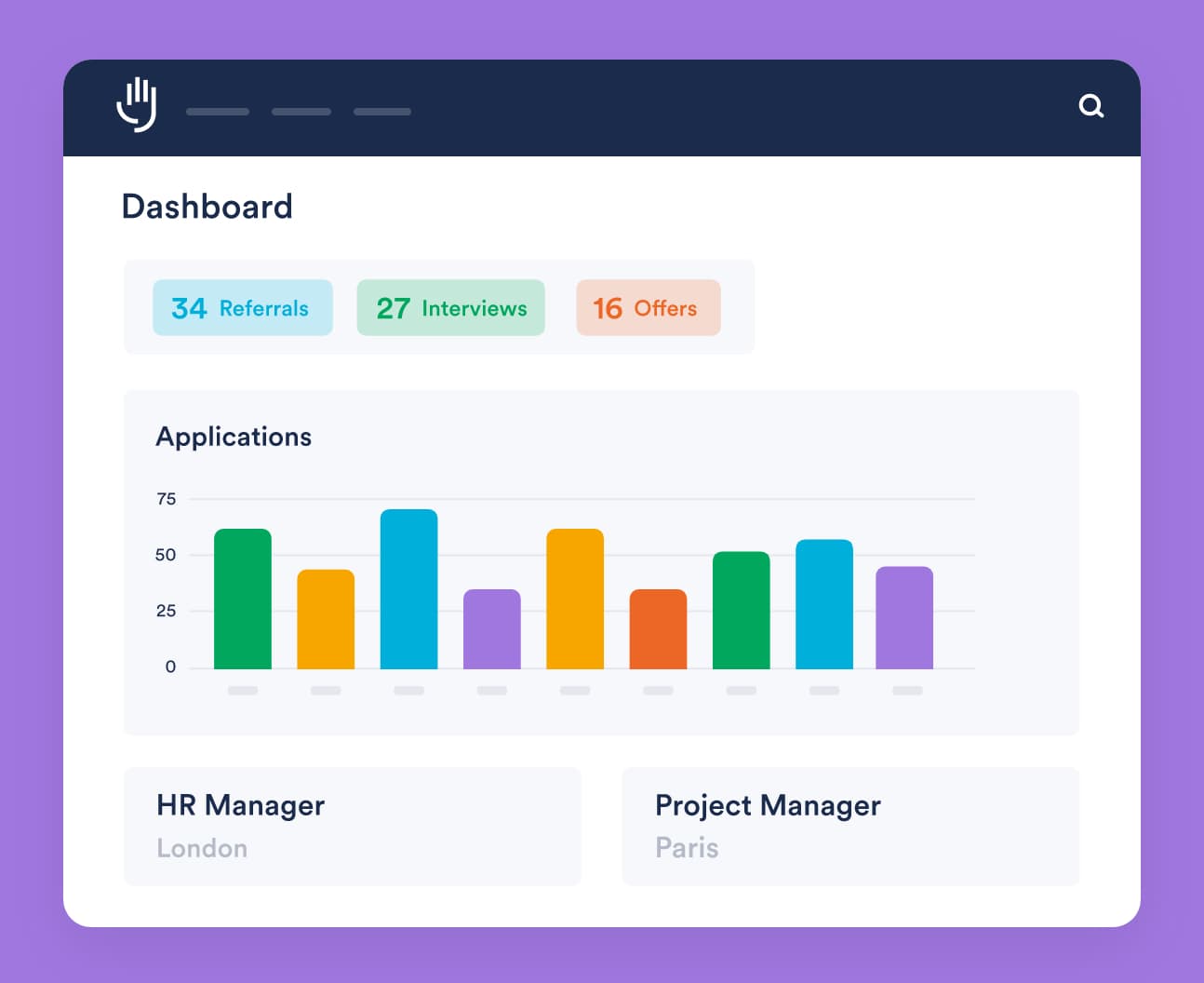 Consolidate your systems
Whether you're recruiting experienced lawyers, trainees or business team staff, handle all your hiring from one streamlined interface. Consolidate into one unified database that everyone benefits from. So size becomes a competitive advantage – delivering cost-savings and better reporting – rather than a burden.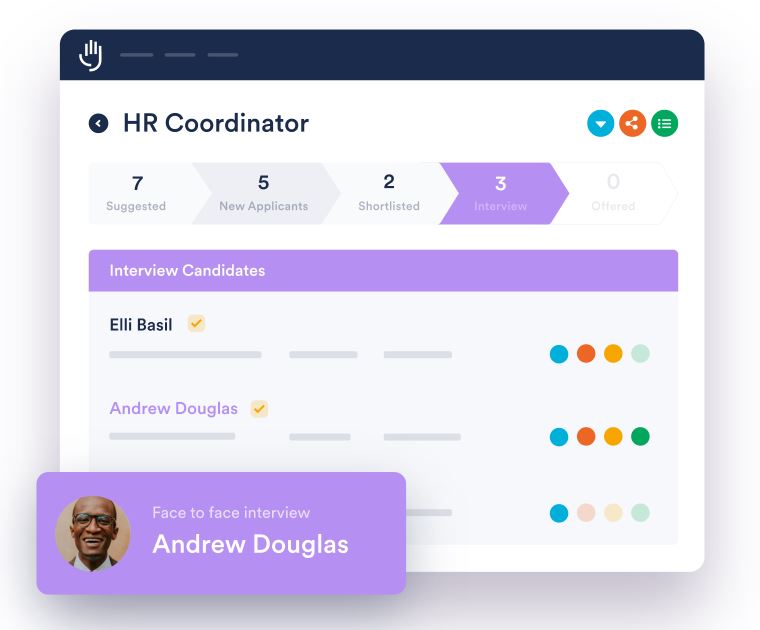 Be pragmatic about diversity
The already-shallow legal talent pool makes diversity-led recruitment difficult and proscriptive targets rarely work. Tribepad supports fair, inclusive hiring practices with diversity features like optional anonymised applications, video interviews and robust reporting. So you know you're doing what you can.
Free hiring managers' billable time
Streamline hiring manager involvement with Tribepad's on-the-go mobile interface, at-a-glance interview and progress summaries, comprehensive automation and activity reminders. To accelerate feedback, improve relationships and empower hiring managers to spend less time hiring (and more time billing). Especially right now, when client relationships are more important than ever.

Hire faster than your competitors
Tribepad automates 80% of the recruitment process, to cull inefficiencies and accelerate hiring dramatically. So you get the right people into the firm – from paralegal to partner – before multiple competing offers threaten acceptance rates, inflate salaries, increase reliance on interim contractors and hamper delivery for your clients.

Make data-driven decisions
Tribepad has robust reporting covering every element of your recruitment across the whole firm. With more than 50 templated reports to get you started and unlimited configurability, so you can build and automate delivery of the right reports to the right people. To power smarter decision-making and continual improvement.

React faster to client demand
Use Tribepad's robust talent pooling and relationship management functionality to build talent communities around key skills needs. To ensure coverage for clients across sought-after technical areas and equip the firm to keep pace with changing client demands.

Build a brand that competes for talent
Maintain your firm's competitive reputation by proving you deliver an innovative, modern and employee-first experience from day one. Tribepad's talent acquisition software is built around best-practice candidate experience design principles. So even unsuccessful candidates have a great experience.

Facilitate internal movement
Lack of career development is one of the biggest reasons private practice legal talent moves on. Use Tribepad to identify, sort and prioritise internal candidates for suitable opportunities, to support progression and cover skills gaps. Tribepad also empowers international firms experiencing a post-Brexit exodus to support movement abroad.

Protect the firm's long-term growth
Stop great lawyers moving in-house for a better work-life balance. Support flexibility in-firm instead, better leveraging contractors to cover workloads and plug skills gaps. So you keep your best people in-house, disrupt the salary inflation cycle and ensure consistent delivery for your clients.

Take M&A transitions in your stride
As merger activity starts to ramp back up, firms will face the same challenges as always, needing to integrate systems and processes to cull inefficiencies. Tribepad condenses your recruitment into one unified database, with deeply configurable processes, workflows and hierarchy to meet different departments', offices',  jurisdictions' or countries' needs.

Related resources
Check out these resources you may be interested in
How easy is getting started?
You'll be up, running and confident before you know it. We have heaps of experience helping law firms migrate fast and painlessly from legacy systems (or even spreadsheets!), with a structured roadmap and high-touch consultative approach working with everyone who'll use Tribepad. So your team can get back to doing what you do best, with minimum fuss or disruption.